Phi Beta Kappa's quarterly for members offers compelling news about the Society's diverse programs, the importance of our mission today, our accomplished alumni, and noteworthy books to satisfy a variety of interests in the liberal arts and sciences. The Key Reporter and all of Phi Beta Kappa's programs and activities are made possible by donors like you.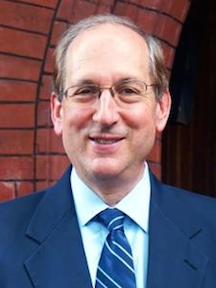 From the Secretary: A Liberal Arts Approach to Science Education
A broad-based liberal arts and sciences education prepares us for meaningful, productive, and engaged lives as citizens. The study of science, for both science majors and nonmajors, is vital for all three outcomes of a higher education.
I give to Phi Beta Kappa because at this time of attacks on facts, rigorous analysis, and critical thinking, the Society's advocacy of excellence in the liberal arts and sciences has never been more important.
—Chris Ives
ΦBK, WILLIAMS COLLEGE