Phi Beta Kappa's quarterly for members offers compelling news about the Society's diverse programs, the importance of our mission today, our accomplished alumni, and noteworthy books to satisfy a variety of interests in the liberal arts and sciences. The Key Reporter and all of Phi Beta Kappa's programs and activities are made possible by donors like you.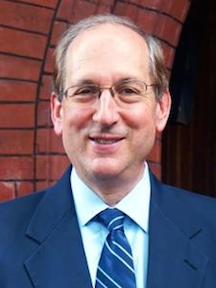 From the Secretary: The Relevance of Academic Freedom
Phi Beta Kappa recognizes academic excellence, a mission that is wholly consistent with admitting diverse and inclusive entering classes. Indeed, our claim to be honoring the most accomplished liberal arts and sciences students in the country requires that the graduating classes that produce our newest members include students from a wide range of backgrounds.
I give to Phi Beta Kappa because at this time of attacks on facts, rigorous analysis, and critical thinking, the Society's advocacy of excellence in the liberal arts and sciences has never been more important.
—Chris Ives
ΦBK, WILLIAMS COLLEGE